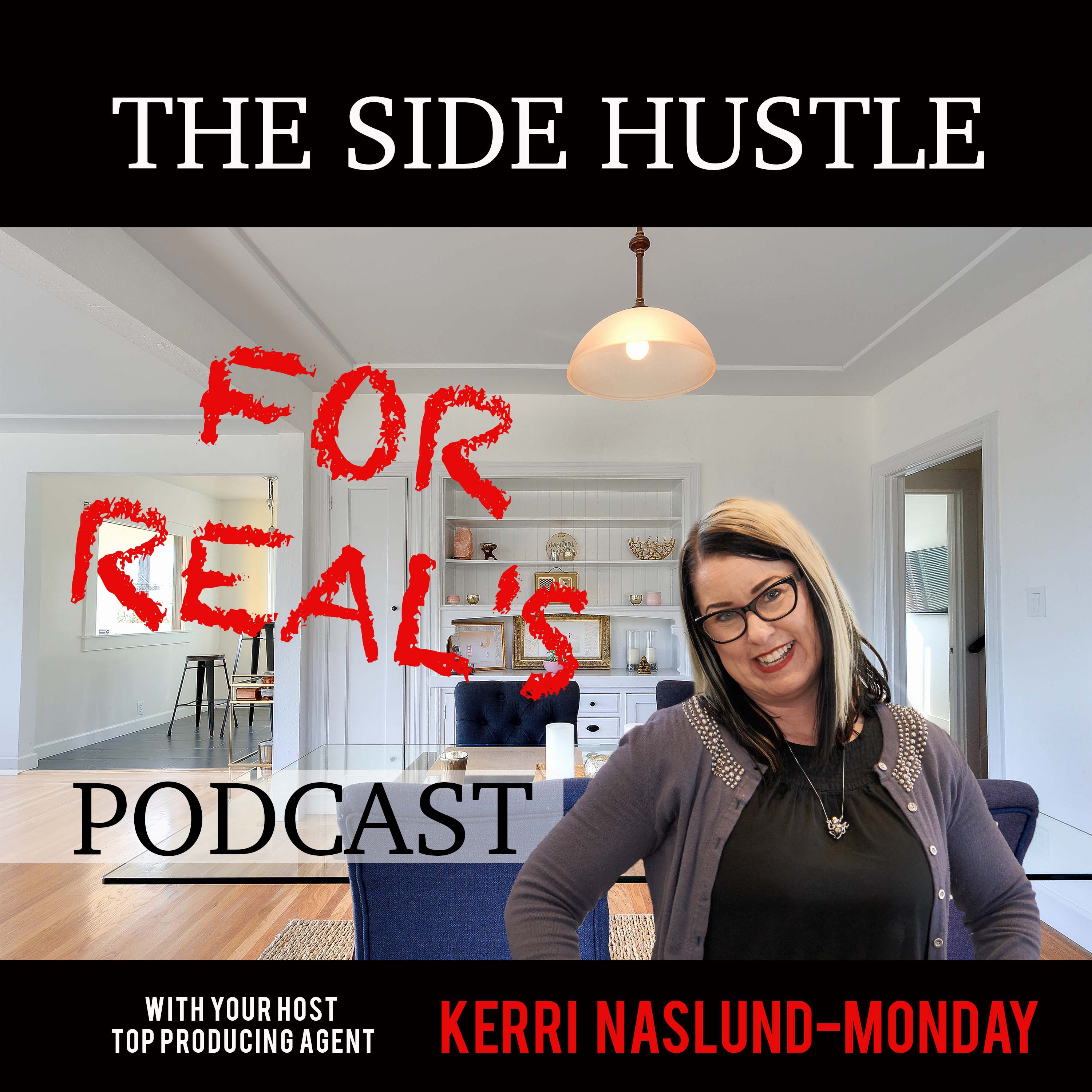 Side Hustle Real Estate
Everyone knows someone who sells real part-time, like a family member, friend or co-worker. Let's face it, you have to start somewhere and "one foot in and one foot out" is safe when you are pursuing a career that doesn't pay a dime until the transaction closes.
On this episode of Real Estate For Real Kerri talks about:
1. Mistakes new agents make
2. You are cutting yourself short as a part-time agent
3. Real Estate Teams are more efficient
4. The money you save by working with friends and family isn't worth it
5. Top agents who are full-time have access to more resources
About your host Kerri
It all began with the game of Monopoly®
I grew up in the late 1970s-early 1980s when video games were either unavailable or too pricey for my welfare-dependent family. So I played board games; Monopoly was my favorite. I developed my version of the game, with credit cards, loans, and renters, by the time I was eight.
After working since age 14, and saving most of my pay, I set a goal—to become a homeowner by the time I was 25. One crack house in Oakland became "home sweet home" the day I turned 25.
Three years later my boss, Moe, at the tattoo shop asked when I was going to purchase an income property. I claimed not to have adequate savings. That's when Moe taught me the power of leverage.Over the next couple of years, friends and family would ask me for real estate advice. After being repeatedly told, "You have given me better advice than my agent" or "If you were an agent I would use you," I earned my license in 2006.When the housing market crashed, I had to learn and adapt quickly. Instead of praying for a market recovery I looked for opportunities. My first question, "Who would be buying or selling in a market like this?" Two answers: Investors and short sellers.
Investors came quickly; I am one and know the business. Short sellers came later when I met Monica Cabrera, an agent with an unmatched local short-sale track record. We joined forces and formed the Bay Area Short Sale Angels,* now Northern California's #1 short sale team, in 2008. (
www.BayAreaShortSaleAngels.com
).
We have helped families, individuals, and investors avoid foreclosure and improve their financial future and outlook. Staying on top of the market has made us a trusted resource and trainer to other agents. Our 98% success ratio is unheard of in a business with a 50% national success rate. Our team of five now includes a successful buyers' specialist.
I have been a top producer for the last two years and enjoyed every detail of my work. I get to help others achieve their goals and, most importantly, to feel hopeful about their future. Thinking outside the Monopoly box led me to become the successful agent, team leader, and homeowner advocate I am today.
Webpages

Home:
Reviews:
Yelp
Podcast
Instagram
Facebook
Twitter
@NotAverageAgent
YouTube
Intro Music
Jonas Elander
Twitter
Publisher
Thirty Seven Meida Publishing
Producer
Spark Social Group
©Kerri Naslund-Monday
Share
|
Download(

Loading

)